If I were in your shoes I would wear your shoes – MANIFESTA 11
If I were in your shoes I would wear your shoes – MANIFESTA 11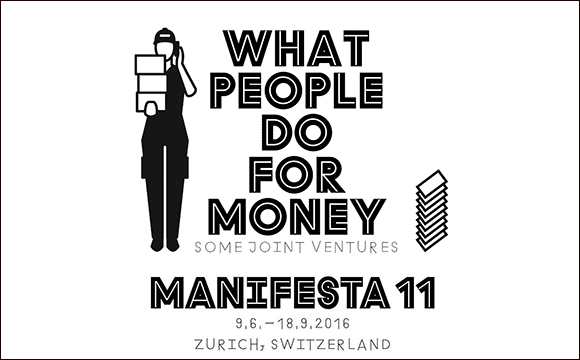 If I were in your shoes I would wear your shoes at MANIFESTA 11. Zurich (CH)
Performance and installation by and with Pier Giorgio De Pinto.
In collaboration with Weruschka Figura and Kevin Delcò aka Ken Minds.
Friday 9 September 2016 from 8.30 to 10.00 p.m.
Cabaret der Künstler – Zunfthaus Voltaire as part of Manifesta 11, Zurich. 
Pier Giorgio De Pinto was among the artists selected for Manifesta, the European Biennial of Contemporary Art.
The 11 Manifesta Biennial was in Switzerland, headquartered in Zurich, had also a whole series of events in the rest of Europe. The chief curator of Manifesta 11 was Christian Jankowski.
The curatorial concept developed by Christian Jankowski was focused the fields of work in Zurich and their relation to art. Under the title 'What People Do for Money: Some Joint Ventures' international artists were working together with locals from different professional backgrounds.
Around 30 new productions followed the format of the Joint Venture. Each of these artistic projects has been exhibited in three different ways: at a satellite venue, in a classical art institution and in the form of a film screened at the Pavillon of Reflections, a floating pavilion on Lake Zurich.
During Manifesta 11, Cabaret Voltaire has been transformed into a guildhall for artists called Cabaret der Künstler – Zunfthaus Voltaire. Zunftmeister (president) was the swiss artist Manuel Scheiwiller.
The Cabaret der Künstler – Zunfthaus Voltaire has been home to the newly founded Guild of Artists.
In so called 'joint-venture performances' each artist, who wished to join the guild worked together with one person from another profession to make a performance on the stage of Cabaret der Künstler – Zunfthaus Voltaire.
Founding member of the guild of artists are among others Thomas Hirschhorn, Gianni Motti, Christian Jankowski and Manon.
The conversion of the Cabaret Voltaire into a guild house has taken place with the guidance of ETH (Eidgenössische Technische Hochschule) Prof. Dr. Alex Lehnerer, Savvas Ciriacidis and his team.
De Pinto became a member of the Guild working together with two professionals of sport/fitness world. They are Weruschka Figura and Kevin Delcò aka Ken Minds.
De Pinto made a Joint Venture with Weruschka Figura, a business woman living in Ticino and working internationally. After gaining experience of nearly 20 years in the fashion field with Weruschka, brand and shop in Bellinzona, since a couple of years she went up to endurance sports. In particular Triathlon (she followed twice Ironman of Hawaii and other events of the same kind internationally), cycling, running, swimming and trail-running. With the brand Weruschka Workout she created a new reality of endurance sports present on Ticino territory. She is also follows some athletes who are part of Weruschka Workout Team. She created a fashion/sport line for runners under design Weruschka Workout. In collaboration with the architect Davide Macullo she created a sportline line for Stralugano event in 2015. This year she is part of the committee for Triathlon Locarno as marketing manager.
Kevin Delcò aka Ken Minds is a famous young sportman of Extreme Handstand. An handstand is the act of supporting the body in a stable, inverted vertical position by balancing on the hands. Kevin Delcò is specialized in extreme actions like running stairs in handstand. Currently he owns the Guinness World Record Hand Stand China 2014. He has appeared in several television programs and international talent shows like Schweizer Talente.
De Pinto's participation is summarized in an installation and performance entitled If I were in your shoes, I would wear your shoes. The work involves the use of outdoor and indoor objects normally used in the field of sports and fitness such as stands, hangers, sportswear and shoes, flags, badges, banners. In addition, there will be a video and an audio edited by De Pinto and a fitness/parkour path specially created by him and Kevin Delcò that the audience will follow along them.
De Pinto thanks Bellinzona Municipality for its contribution to this event.
He also like to thank his sponsors Weruschka Workout, Hoka and Compressport who have been important partners during the whole process.
A huge thank you to Rocco Brioschi for the photos.