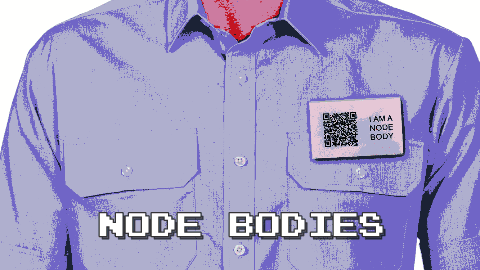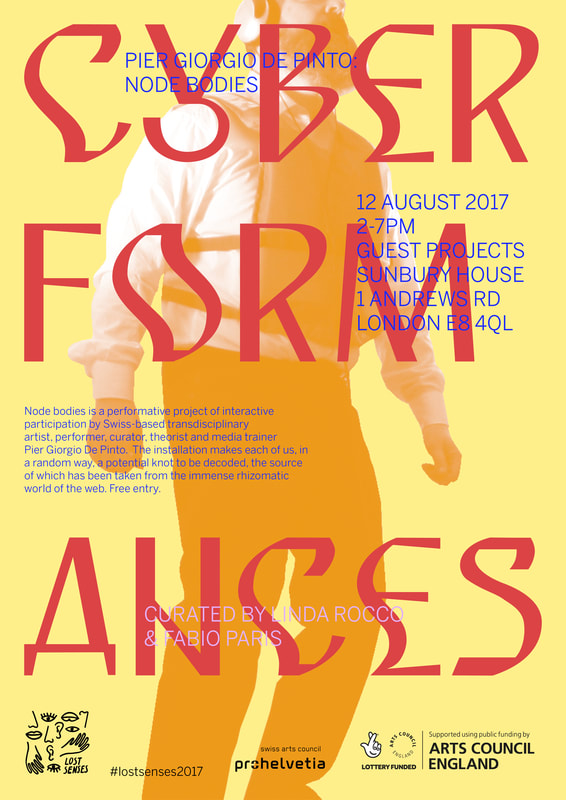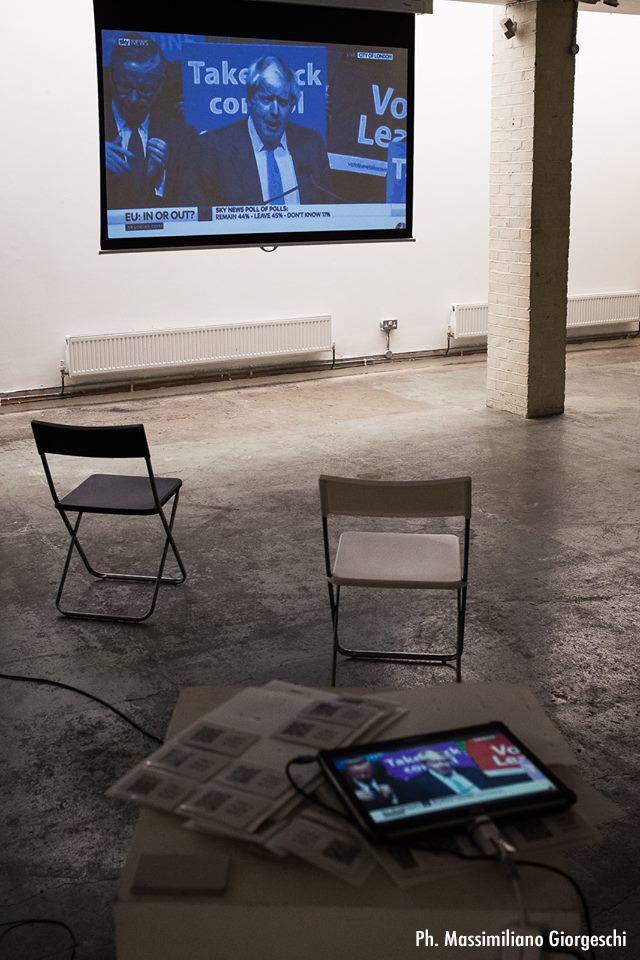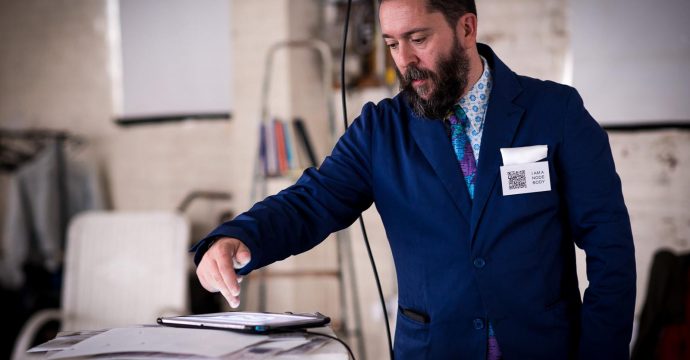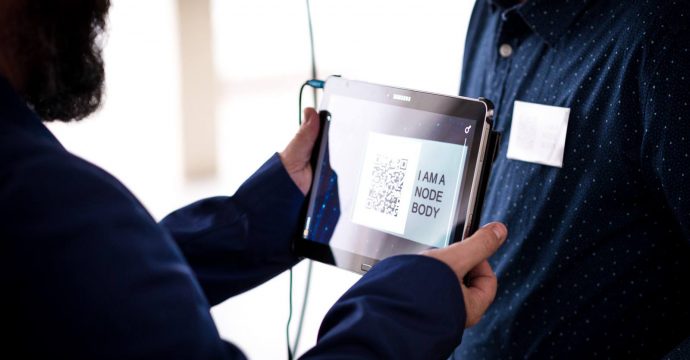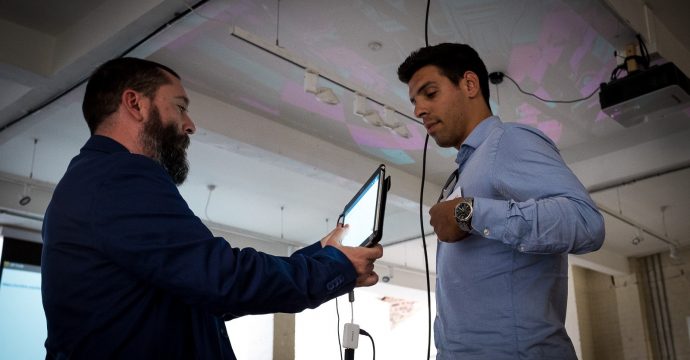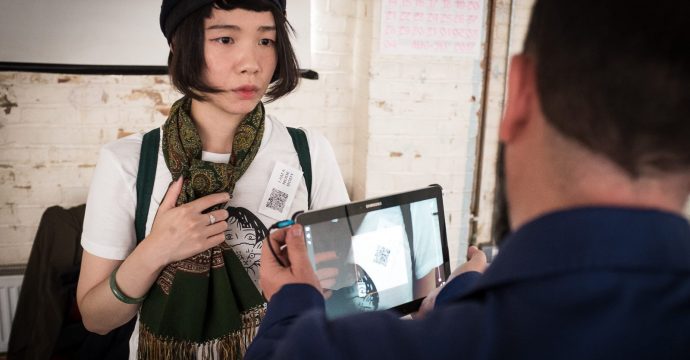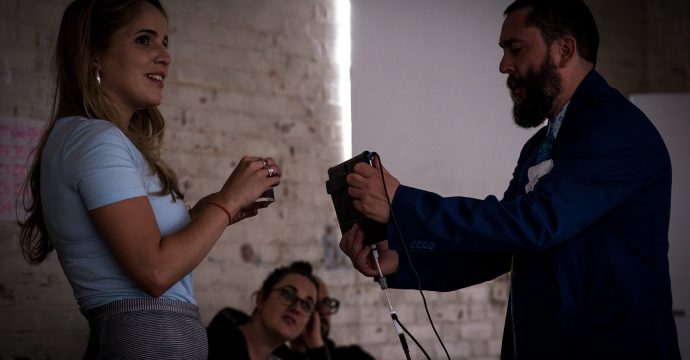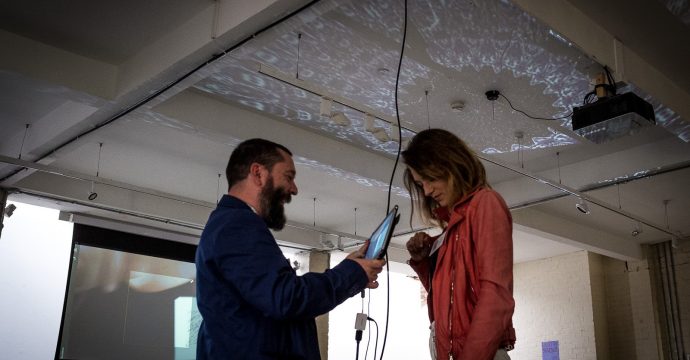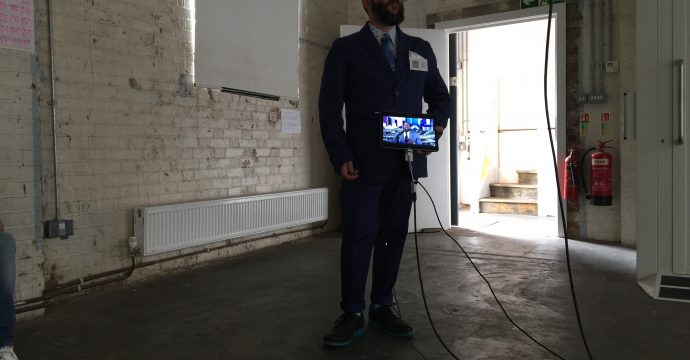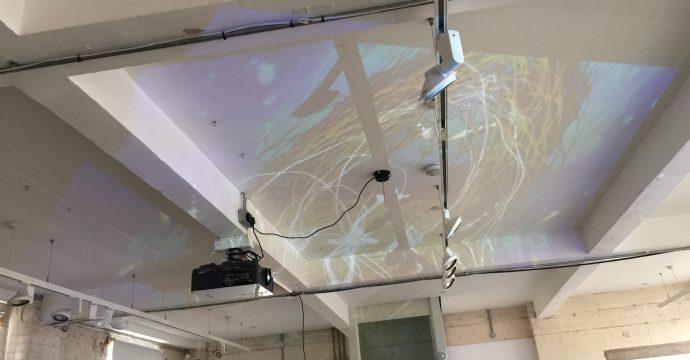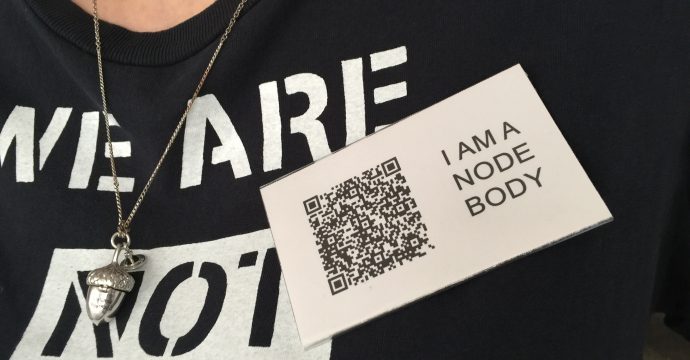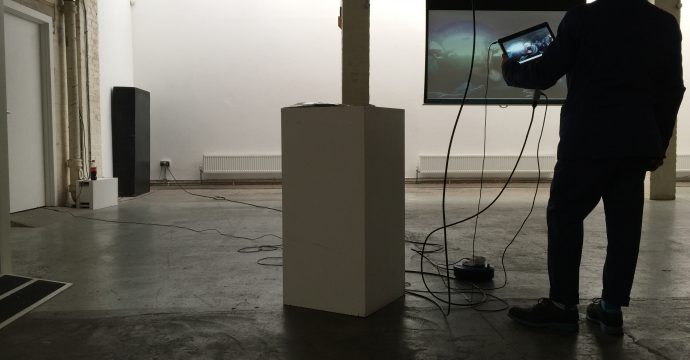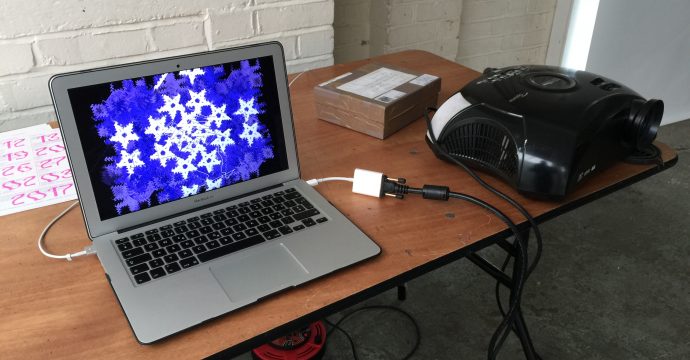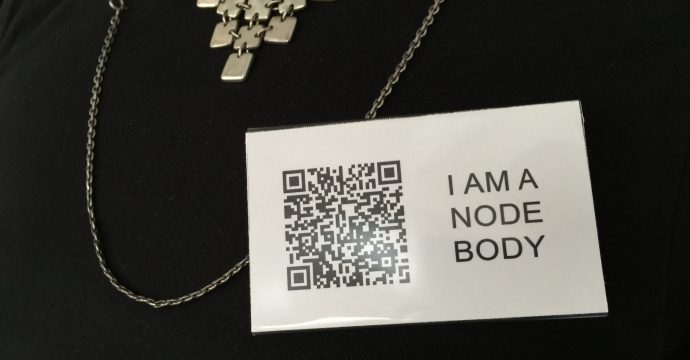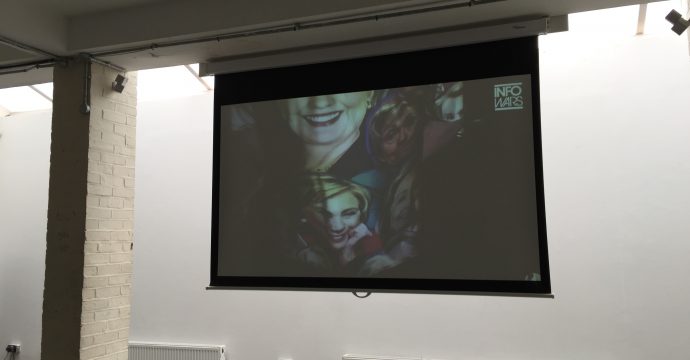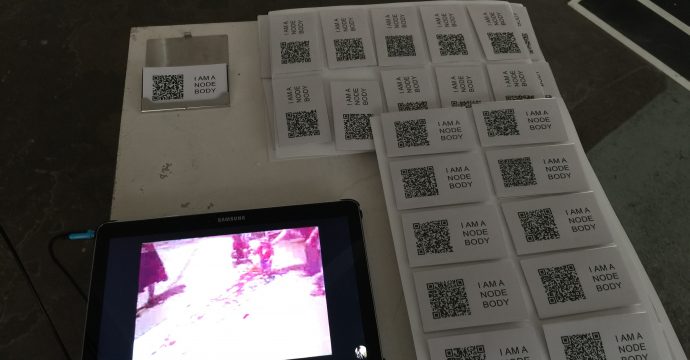 Node bodies is a performative project of interactive participation. The installation makes each of us, in a random way, a potential knot to be decoded, the source of which has been taken from the immense rhizomatic world of the web.
Node bodies is a performance project of participatory interaction. Needs audience presence. It consists of an interactive installation via two video sources; the use of QR Codes, the presence of an internet connection and the collection of 60 links taken from https://archive.org.
Two projectors transmit respectively: – One decoding and reading a QR Code placed on visitor clothes . This can be a file of various nature, a sound, a slideshow, a video, a site. – Another one an immersive visual environment as result of the sounds generated by this research and the physical presence of the visitors.
Every day we become the result tagged or posted by someone else. I refer not only to Facebook but to each social network that daily brings us to know ourselves through others and others through ourselves. Let's place and tag excerpts of daily life into more or less real news! Even when we do not want to, even when we are not interested, even when we are disgusted by something or by someone we are just still exposed to everything. That all that brings us to know, in spite of us, of the world or better of "them worlds" that surround us.
Node bodies make each of us, absolutely randomly, a potential node/knot of that freaky universe. A node that contains a source taken from the immense rhizomatic world of the web.
How does it work?
A badge is delivered to those entering the space. That badge contains a QR Code that De Pinto has previously associated with a random link. The badge will be donated to the visitor, it will not have to return it. The meaning of this "gift" is to have a memory of the event, an object containing a link that probably has nothing to do with you or you not love it at all. It is just like when people tag us on posts in which we do not want the be tagged. De Pinto approaches the visitor and reads, through a tablet, the QR Code of the visitor. The visitor becomes a knot of a specific associated digital content. The space is immediately full filled with all the contents of that specific link: – a cable connected to the tablet unveils the contents of the link to the rest of the viewers in real time via projector with which De Pinto interacts. – Another projector "listens" the content and presence of the audience and immediately put all visitors in an immersive environment that interacts with sounds emitted by digital content mixed with the public chatting. Everyone is overwhelmed/involved in this decoding process, not a single person can escape that phenomenon. It is like a huge energetic, excessive, spectacular and intrusive force. Often the social networking makes us involuntary viewers of other people's contents, many times it is desperately not wanted.
Pier Giorgio De Pinto for Lost Senses, London, August 12, 2017
Node Bodies. Immersive/Interactive installation and performance for Lost Senses. Guest Projects/Yinka Shonibare Studio, London, UK. August 2017
Project Curator Linda Rocco, Co-curator 'Taste' Isabel Blanco-Fernandez, Co-curator 'Cyberformances' Fabio Paris.