Intersezioni digitali (Digital intersections). Group show at Chiesa Storica, San Martino di Lupari, Padova, Italy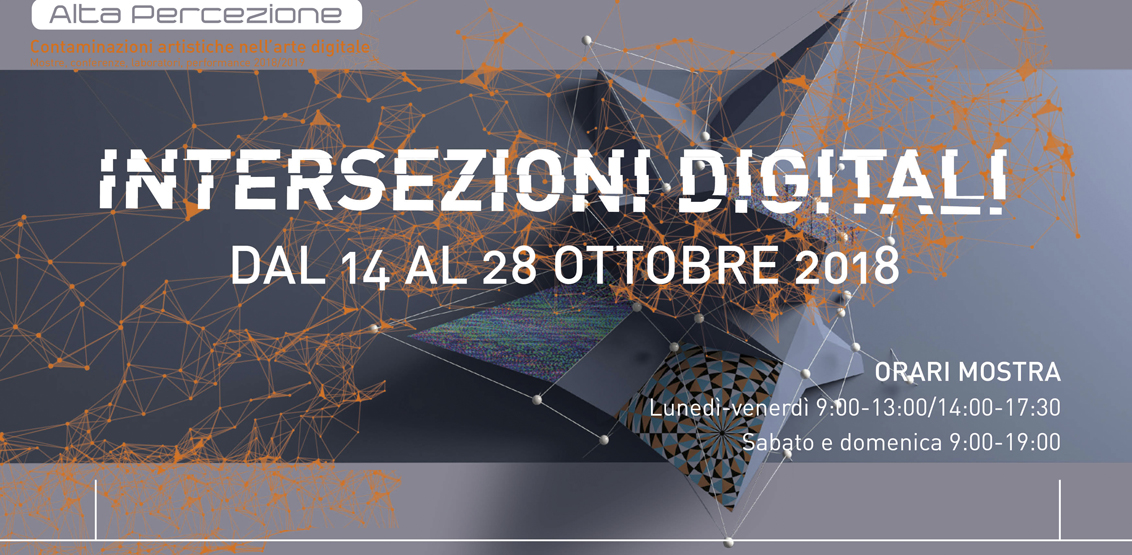 … "These works, mostly in movement, intersecting music and dance, tend to include the audience in an interactive way, as in the best tradition of kinetic art; above all they develop a dialogue on knowledge, in which artists collaborate with the frontier areas of emerging sciences and technologies.
That movement that we had left to grips with mathematics and geometry, today we find it engaged in fields such as biology, neurobiology, robotics, the physical sciences, the technologies of experimental interfaces (such as speech, gesture and facial recognition), artificial intelligence and information displays.
The great Intersezioni Digitali exhibition, hosted in the Historical Church of San Martino di Lupari from the 14th to the 28th of October,  presents a wide panorama of the best international research that moves in that direction."
Abstract from the critic text of the curator Ennio Bianco.
14-28 October 2018
With works by Alessandro Capozzo, Andrea Gregori, Andy Lomas, Boredomresearch, Can Büyükberber, Kevin McGloughlin, Letizia Galli, Lia, Markos R Kay, Matthew Gardiner, Max Cooper, Maxime Causeret, Pier Giorgio De Pinto, Vincenzo Marsiglia.
Trackback URL: https://www.depinto.it/intersezioni-digitali-digital-intersections-group-show-at-chiesa-storica-san-martino-di-lupari-padova-italy/trackback/